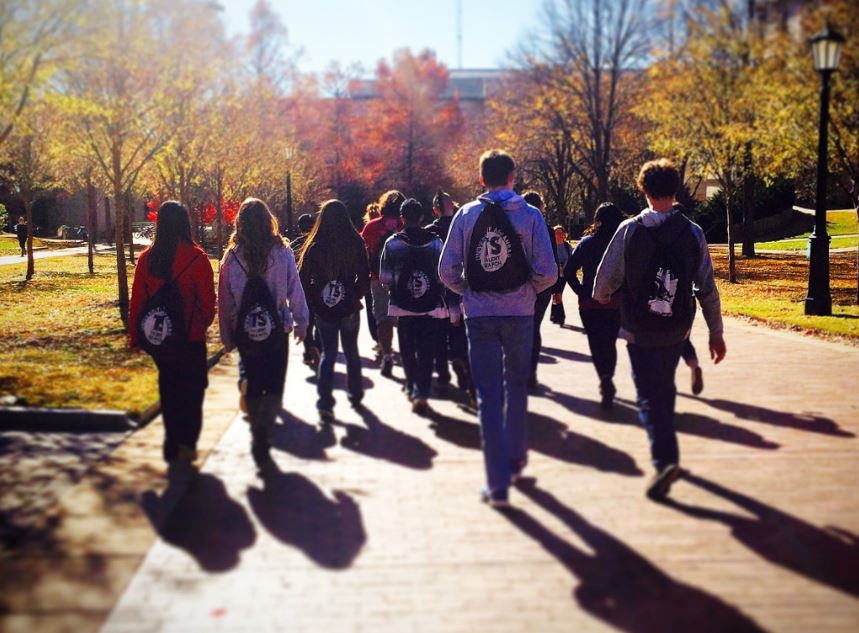 CORONAVIRUS RELATED INFORMATION
Due to concerns related to the spread of COVID-19, the University of Arkansas has reduced its on-campus operations. As a result, staff will be working from home to ensure Talent Search remains fully operational. Please know we are still here to support our participants and families during this time.
To contact us, please reach out as you normally would for any college related needs or questions. Also, don't forget to utilize the free Photo Study service available to 8th-12th grade participants. The personalized tutoring provided is a quality resource for any math level. It also provides ACT prep. These services will support you in keeping good grades and working toward college entry goals while at home.
After spring break, we will begin communicating important information through Remind in place of in school meetings. If you are not on Remind, please email and we will get you added. Seniors, we will also be reaching out to you to ensure you have everything finalized for college. You can also call, email or reach us through Remind. If you do call, leave a voice message with your name, number and the school you attend. Phone messages will be converted to email for the staff member you are calling. During regular office hours, they are monitoring for calls and will get back with you promptly.
Bottom line, we are here for you and that will not change.

NOTICE: Due to COVID-19 and related concerns, we regret that the Engineering Pathways STEM Academy scheduled for late July has been canceled. If you have questions, please email engrcamp@uark.edu or call 479-575-7780.

. . . . . . . . . . . . . . . .

TRIO TALENT SEARCH PROGRAMS
Talent Search is an early intervention/educational opportunity program. Serving students in grades 7-12, the program promotes skills and disseminates information necessary for successfully entering college and completing a baccalaureate degree. Emphasizing personal/career development, financial literacy, technological/academic skills, and ACT readiness through college preparatory workshops, students are prepared for the rigors of higher education. Campus visits, academic monitoring/advising, and guidance in the completion of college and financial aid applications serves the individual needs of participants and their families. Summer enrichment and campus-based events are hosted as funding permits and provide opportunities for institutional collaboration and faculty involvement.
Talent Search is a federal TRIO program funded by the U.S. Department of Education. The University of Arkansas has three Talent Search projects which serve distinct target areas. Two-thirds of students served by the programs are low-income and would be in the first generation of their family to attend college.